We Protect You
from harmful Bacteria, Viruses, Fungi, Odors and Infectious Disease hiding in difficult to reach critical areas and in typical operating conditions where standard methods fail.
How can we help you?
Contact Us Now
---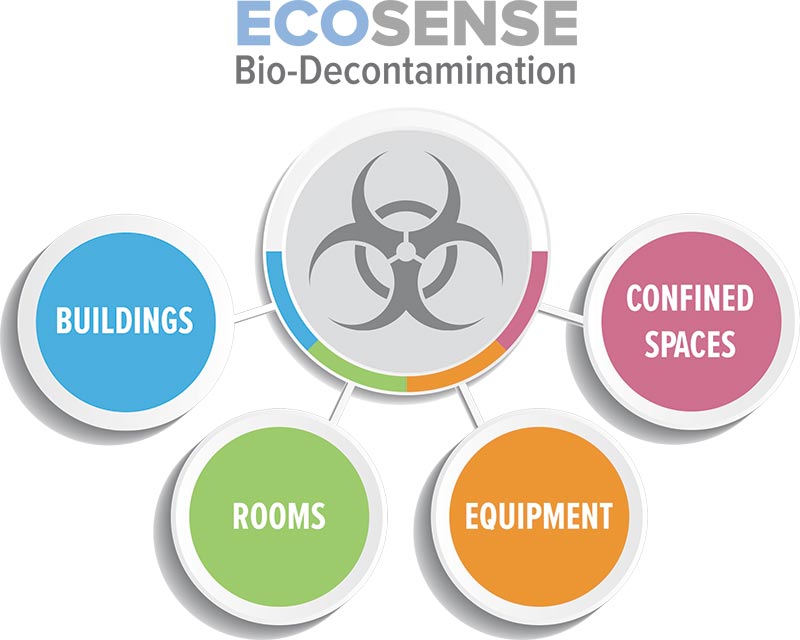 Preventative Bio-Reduction
Facility & Equipment Commissioning
Emergency Bio-Decontamination
Facility & Equipment De-Commissioning
Post Annual Shutdown
Post Product Changeover
Contract Sterilization
Odor Removal Problems
Sterilization Services
Your Low-Risk Choice when You Require Results Everywhere. Every Time.
What Our Clients Are Saying
"We saved over $35,000 and three production days with perfect swab results after using the ClorDiSys sterilization process" – Plant Sanitation Manager at Bausch and Lomb
Our Services
Click on a service below to learn more.
Contact The Ecosense Company Today!